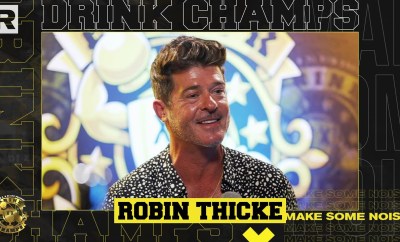 Videos
By 
 | 
Join us for a new episode of #DrinkChamps featuring the legendary #RobinThicke! Robin shares stories of singing for Pharrell and Jimmy Iovine, his father Alan Thicke and the TV show "Different Strokes", Michael Jackson and much more!
Robin also talks about the 20th year anniversary of his debut album "A Beautiful World ". Lots of great stories that you don't want to miss!!
Make some noise for Robin Thicke!!! ??????