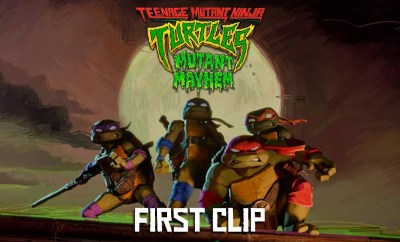 News
By 
 | 
Watching the Teenage Mutant Ninja Turtles:#MutantMayhem should unquestionably be at the top of your to-do list if you're seeking an exhilarating and nostalgia-inducing cinematic experience. This action-packed film brings to life the beloved characters from our childhood, reimagining them with cutting-edge visual effects and thrilling storytelling. From start to finish, it's a non-stop adrenaline rush that will leave you grinning from ear to ear.
For years, our favorite turtles have transitioned from real life, seamlessly blending CGI and motion capture technology to create incredibly lifelike and dynamic heroes back to cartoons. Every flip, every kick, and every slice of their swords is executed with jaw-dropping precision, making you feel like you're right in the middle of the action. The beautifully crafted cityscape serves as a backdrop for thrilling chase sequences and breathtaking stunts that keep you on the edge of your seat.
Moreover, this film brilliantly captures the essence of what made the Teenage Mutant Ninja Turtles franchise so iconic. The chemistry between the four brothers, Leonardo, Donatello, Michelangelo, and Raphael, is palpable, as their distinct personalities shine through in their witty banter and unwavering loyalty to each other. Who can forget their friend, April O'neal. The film will strike a perfect balance between humor and heart, giving you plenty of laugh-out-loud moments while also tugging at your emotions. Whether you're a longtime fan of the Turtles or discovering them for the first time, this movie will leave you feeling connected to the characters and invested in their heroic journey.
Check out this hilarious clip below: