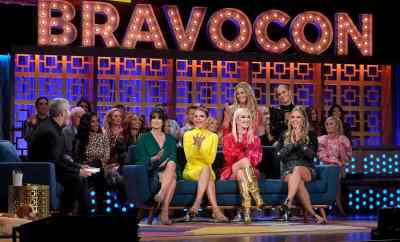 News
By 
 | 
BravoCon emerges as the ultimate destination for fans and enthusiasts of the Bravo network, offering an unparalleled experience that solidifies its status as the place to be. This one-of-a-kind event brings together a vibrant community of reality TV aficionados, where fans have the opportunity to connect with their favorite Bravo celebrities, engage in exclusive panels and discussions, and revel in the electric atmosphere of unfiltered entertainment. At BravoCon, attendees are immersed in a world that transcends the screen, as they become part of the shared excitement and passion that fuels the Bravo fandom.
What sets BravoCon apart is the unique access it grants fans to interact with their beloved Bravo personalities. From Real Housewives to Top Chef contestants, attendees have the chance to meet and greet the stars, participate in intimate conversations, and capture unforgettable moments. "Watch What Happens Live with Andy Cohen" is also set to Film Five Shows from the Paris Theater.  This unparalleled level of engagement fosters a genuine connection between fans and their favorite reality TV icons, creating a sense of community and camaraderie that resonates throughout the entire event. BravoCon not only celebrates the shows that have captivated audiences for years but also celebrates the devoted fans who have made Bravo a cultural phenomenon.
BravoCon 2023 three-day "Bravoholic" general admission and "Future Bravolebrity" VIP tickets will go on sale Friday, July 21 at 12 p.m. ET/9 a.m. PT, available at BravoCon2023.com.