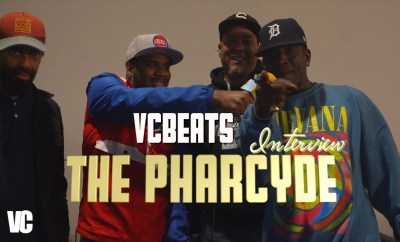 Videos
By 
 | 
In this captivating interview, renowned music journalist and interviewer VCBEATS sits down with the iconic 90's hip-hop group, "The Pharcyde." Join us as we delve into the triumphs, challenges, and wisdom gained by the influential rap collective.
"The Pharcyde" needs no introduction, boasting a remarkable array of accolades and accomplishments that have solidified their legendary status in the hip-hop community. From their groundbreaking debut album "Bizarre Ride II the Pharcyde" to their chart-topping hits like "Passin' Me By" and "Runnin'," this group has left an indelible mark on the genre.
During the interview, VCBEATS engages in a candid conversation with "Fatlip," "Imani," and "Slimkid 3," touching upon the unique dynamics that shaped their careers. Notably, they discuss the irony of "Fatlip" having to catch the bus while simultaneously achieving multiplatinum success and appearing on MTV. The transformation from humble beginnings to commanding a million dollars per show at Rock the Bells is a testament to their unwavering dedication and perseverance.
Emphasizing the importance of treating your art as a business, "The Pharcyde" shares their insights on the significance of having solid contracts and assembling a team of individuals who believe in your vision. Their journey is a powerful reminder that success in the music industry is not solely about talent but also about making strategic choices.
Filmed at the iconic Russell Industrial Complex in Detroit, this interview serves as a homage to the late J Dilla, a revered producer and close collaborator of "The Pharcyde." With an atmosphere steeped in musical history, VCBEATS skillfully navigates the conversation, uncovering untold stories and shedding light on the group's enduring impact.