Sparrow & Barbossa proudly announce the release of their sophomore album Réciprocité, which drops worldwide via Sony Latin imprint Orianna. The Madrid-based Afro house production duo also celebrates the release of their new single "After Saturday Night", recorded with revered house music vocalist Starving Yet Full and featuring legendary guitarist Francis Colleta, on Thursday, 01 June.
Sparrow & Barbossa (Swiss Bryan Coletta and Uruguayan Emiliano Haberli) are a globetrotting DJ and production duo that are true lovers of ethnic and lost cultures and are devoted to transmitting this legacy through electronic music. As the world's dance floors opened back up after lockdown, the duo were struck by how their music resonated with fans. "People told us how our music went with them through depression and through COVID, and it helped them," they said. These emotional exchanges became the creative spark for their sophomore longplayer, Réciprocité.
The album consists of 14 tracks that showcase Sparrow & Barbossa's vast range and musical maturity. Amongst the organic and electronic Latin house sounds is a dizzying and intoxicating adventure through time zones, dance floors, and generations. "We travel and gather so much energy from people. When they listen to our music and come to events it gives us energy and we wanted to take that energy and transmit it back through the album," says Bryan (Sparrow). "This is our way of saying thank you to fans."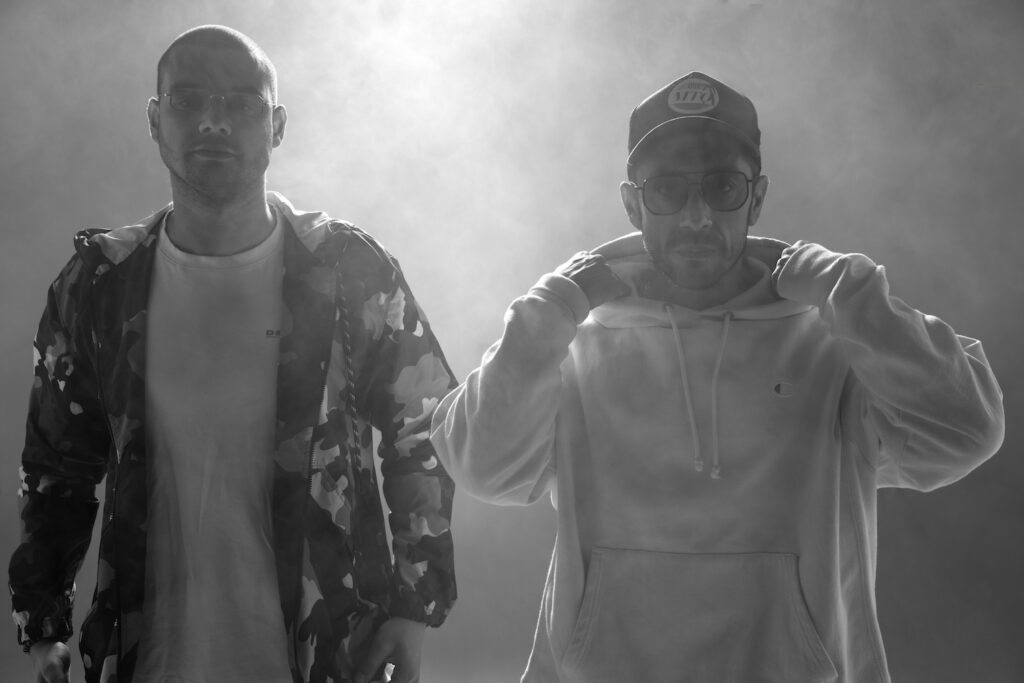 The duo's love of global influences manifests in collaborations on 12 of the album's tracks, including appearances from artists based in Spain, Cuba, Turkey, Rwanda, and beyond. These include inspired performances by singer Maria de Moraes, who is the daughter of Brazilian bossa nova legend Vinicius de Moraes, Lion King musical singer Phindile Ndlovu, flamenco singer Osaba, Elektrofon, Turkish pop singer Kaan Akalin, Kenyan Afro-House singer-songwriter and performer Idd Aziz, Zimbabwean singer Vuyo Brown, and Turkish flutist Eyüpcan Açıkpazu.
Hector Romero, A&R Director at Orianna, first encountered Sparrow & Barbossa in 2018, and has watched their meteoric rise to underground cult-like stardom in that short period of time. "Earlier this year the boys shared a sketch of the album and once I heard it, I knew it was a great fit for Orianna. Réciprocité showcases some of their most intelligent and well-crafted compositions to date and is a testament to their evolution as artists. Myself, Dusko Justic, and the entire team are proud to represent them and assist them in getting to their next phase as live performing artists." 
The release of Réciprocité follows three single drops from the album earlier this year, including "Condenao" with Spanish salsero vocalist and producer G.Zamora, "Bien Buena" with Cuban vocalist Eribertho Cruz, "Vagabundo" with flamenco vocalist and guitarist Chico Castillo (known as "The Gypsy"), along with what is arguably Sparrow & Barbossa's sexiest tune to date, the June 1st release of "After Saturday Night".
Celebrating the euphoria found amongst friends and lovers in the nightlife afterglow, "After Saturday Night" is a love letter set to a New York house groove. The track transcends to the realm of the sublime with the lyrical talents of Starving Yet Full, known throughout dance music spheres as the former lead vocalist of revered moody Canadian electronic band Azari & III. 
With intoxicating piano keys and seductive lyrics, S.Y.F. sings "Take me to where the sun will rise / Show me, what lies behind the skies / 6 in the morning / First ray of light / What a beautiful sight / After Saturday night." The Rwandan vocalist says the song extols "nights spent out partying and leaving the club to watch the sun rise in all its glory, in good company!"
Sparrow & Barbossa were thrilled to work with the legendary singer, noting "He's full of emotions and sensitivity. He sings three notes and you can literally feel it through your body." Joining them on the track with a sultry guitar solo is Sparrow's father, renowned musician Francis Coletta.
In addition to the highly anticipated releases of Réciprocité and "After Saturday Night", the duo continues their busy tour schedule with DJ and live performances across Europe, including a Réciprocité release party at Las Dalias in Ibiza, Spain.
Sparrow & Barbossa – Réciprocité is out now via Orianna: https://sparrowandbarbossa.lnk.to/jkcn8gdc