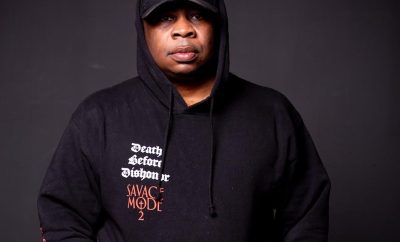 News
By 
 | 
Quincy "Big Heff" Taylor is the Midwest Regional Manager for Epic Records. Under his reign, Future's Love You Better is well on it's way to Number 1 on the charts.
Quincy Taylor started working within the music industry in promotions in 2001 with Landspeed Records based out of Boston and in 2003, he became the promotions manager for Big Proof of the Multiplatinum Group D12 at Shady Records. In 2004 he began ITW Marketing, and worked with clients like EA Sports, T Mobile, and Toyota Scion. By 2005 Quincy's name was becoming well known in the industry. He thrived as the Ohio Valley Representative for E1 Music (Koch Records), working on the global brand development for leading artists including Jim Jones, BG (formally of Cash Money), Slim Thug, Obie Trice, Dj Khaled and more.
Quincy's impact goes beyond the entertainment industry. His reach touches the Midwest community as well. He developed the "Believeland Stop The Violence" Seminars and implemented "QTime", a school program that empowers high school students who are interested in the music industry. Quincy helped create the Toyz STEAM Program in partnership with Toyz Electronics which teaches Coding, VR, STEAM outreach, and career development in the creative industries to the next generation. Early supporters of the program include EA Sports, Intel, Google, and more.
Big Heff continues to make his imprint felt around the world but never out of reach. Catch him on January 14th at the DJ Power Summit in Atlanta.