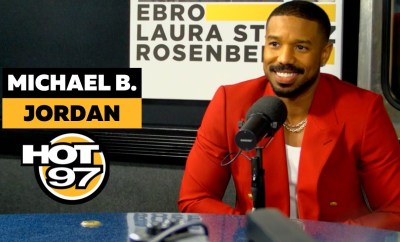 Videos
By 
 | 
Actor Michael B. Jordan sits down with Ebro in the Morning for a great conversation surrounding the growth of his career, projects he is working on, and the preparation for his success today.
He discusses what you can expect in 'Creed III', directing and producing on the film, carrying the legacy of the franchise, and taking this part of the series to the next level. He also addresses why Sylvester Stallone who famously plays Rocky is not on the film.
Jordan also discusses how important 'Black Panther' and 'Wakanda Forever' were for not only the franchise but movies heavily involving Black actors and Black stories as well, and the tragic loss of Chadwick Boseman.
The New Jersey native also discussed topics such as giving back to the city of Newark, and working on the script for the anticipated 'I Am Legend 2' sequel with Will Smith.
'Creed III' is out on theaters Friday, March 3!