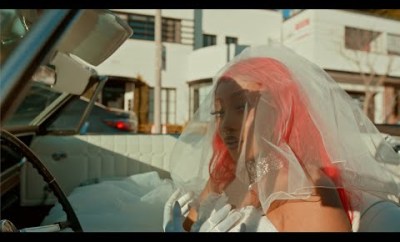 News
By 
 | 
Charlotte singer-songwriter Jewels stars as a runaway bride, literally, in a toxic love story for the buzzing artist's heartbreaking new single "Love How I Love You." In the visual, Jewels sings about being unappreciated and lost in love while being fed up but still in love as she harbors her toxic boyfriend-turned-soon-to-be husband. The singer displays all the traits of a woman's inescapable emotions caught up in a love that doesn't love you back.
The new single and visual appears on the artist's latest EP, Worst For Me. The follow-up to her 2020 album, Kinda Young, includes seven new songs with breakout singles "Tonight," "I Hate Rappers," and "No Valentine." Before her rise, Jewels generated her buzz with viral covers like her latest in Toosii's "Favorite Song" remix.
Both "Love How I Love You" and Worst For Me EP is available now on Quality Entertainment. Take a look at Jewels' new music video now.