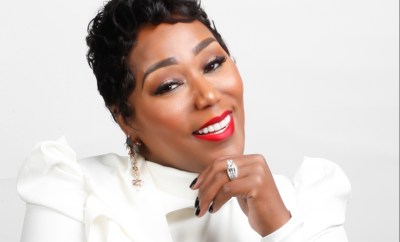 The Entrepreneur and Reality TV Star Returns for Season Three of OWN Network's Belle Collective
Belle Collective reality tv star Marie Abston-Hamilton returns for Season 3 with power, respect, and inspiration on OWN Network. As a self-made millionaire and CEO of the bustling Hamilton Davis Mental Health empire, this history-making entrepreneur means business.
Re-defining what it means to be a southern belle in Jackson, Mississippi, Abston-Hamilton joins the dynamic lineup of glamorous boss women that includes Lateshia Pearson, Latrice Rogers, Tambra Cherie, Aikisha Holly-Colon, and Spohia Williams for the third season.
The reality tv series follows the personal and professional lives of Mississippi's finest Black female entrepreneurs. "I define success by everything that I set out to accomplish, I have achieved them. Everything that I set out to do, when I achieve them – it makes me successful," Hamilton-Abston tells ThisIs50.com.
Hamilton-Abston made history when she became the first Black woman in Mississippi to own and operate an Opioid Treatment Center. With her strong business acumen and strategy, she has grown and expanded the empire to include five centers throughout the state. It's a cause that hits close to home and fuels her passion to fight because her childhood was impacted by an addiction and abandonment.
Throughout the series, we learn of Adbston-Hamilton's relationship with her mother. It's a relationship that continues to evolve from the time when nine year old Marie's mother left her and her family to now. Fans tune-in from all over the world, some with a deep emotional connection to a storyline they know all too well, they can relate to Hamilton-Davis in more ways than one – a painful childhood, life lessons learned, growth, and success.
With nearly three hundred thousand followers on Instagram alone, Hamilton-Davis's impact is recognized and her presence is known. With each social media post, she si met with endearing compliments and praise as well as hand-clapping, hearts, fire, and a wide array of emojis that bespeak celebration and applause.
Alongside her castmates, she is determined to continue to break ceilings – glass and otherwise – while changing the narrative of long-held perceptions of the south. This season, the "Belles" have a task to redevelop a struggling mid-twentieth century history district and they must set aside their differences to conquer all.
For More information, Follow Marie Hamilton-Davis on IG @marie_monroe_certified or visit www.marieabston.com.