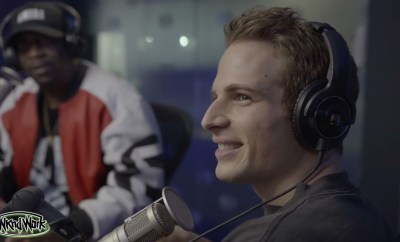 Tony Yayo
By 
 | 
Tony Yayo & Coach PR sit down with Power stars Michael Rainey (Tariq St. Patrick) and Gianni Paolo (Brayden Weston) to talk everything Power.
Michael is asked the million dollar question, "Why is Tariq always walking?" Gianni talks about the pressure they have in defending the characters actions after every episode.
Michael and Gianni discuss the competitive atmosphere made created by 50 Cent between BMF and Power. How do Michael and Gianni react when asked about BMF.
Gianni speaks on his beef with Power co-star Joseph Sikora (Tommy Eagan). What started the beef? Has it been squashed?
Michael and Gianni discuss their podcast "The Crew Has It" as well as their production company. The discuss how their relationship has developed off screen since they started working together.
How is it working with Method Man and Mary J. Blige? What was the reason behind Redman not returning to the show?
Check out the entire interview!