Spotify has announced a new promotional feature by adding upcoming events to artists "This Is" playlists. The new event promotion tool is part of Spotify's ongoing efforts to improve in-app experiences for both artists and listeners. 
Here's how it works:
A tour modal appears at the top of the This Is playlist that drives to either an event page or a tour page first and then the event page.
It is automatically populated for all artists with tour dates and pulls info in the same way it is pulled when it shows up on the artist's profile page (for those that don't have any tours at the time, the modal will not appear).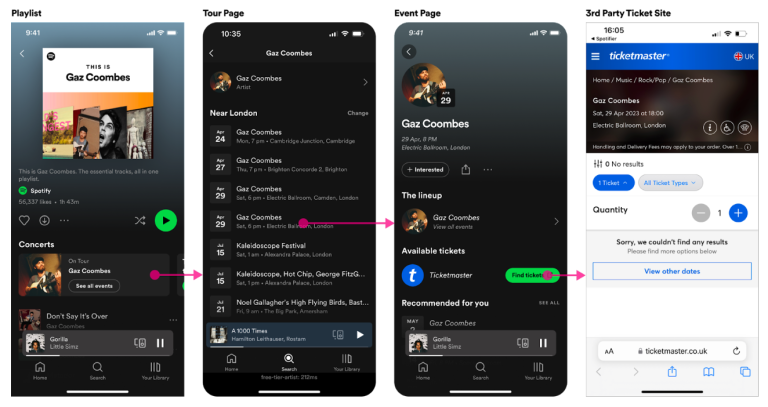 For in-person events, Spotify partners with Ticketmaster, Songkick, Resident Advisor, Eventbrite, AXS, See Tickets, DICE, StageIt, NoCap, Gigantic, Tixr, nugs.net, and Eplus (Japan only) so those events will appear on your artist's profile and related opportunities for promotion.
For virtual events, Spotify partners with Ticketmaster, Songkick, StageIt, NoCap, and nugs.net to share virtual events for shows on Twitch, Instagram Live, YouTube Live, or a hosted website.