ALTITUDE Returns Down Under This August!
After a sold out show to a crowd of 20,000 last year, MaRLo's ALTITUDE is returning to Sydney and Melbourne for its next installment- ALTITUDE: STRONGER TOGETHER.
Set to take over Sydney Showground and Melbourne's John  Cain Arena with a mind blowing, one-of-a-kind production, MaRLo will treat fans to the finest in trance tech energy music.
Last years' ALTITUDE show was the fastest ever sell out in history, with 20,000 tickets sold within a matter of hours!
MaRLo is an Australian trance DJ who has been taking the global music scene by storm with his electrifying performances and unique sound. With his signature blend of uplifting melodies, driving beats, and powerful vocals, MaRLo has captivated audiences around the world and established himself as one of the most talented and innovative trance producers of his generation.
From headlining major festivals to playing at intimate clubs, MaRLo always brings an energy and passion to his sets that leaves fans wanting more. Whether you're a die-hard trance fan or a newcomer to the genre, MaRLo is sure to take you on an unforgettable musical journey that will leave you craving for more.
Presale tickets registration for ALTITUDE 2023  is now open, secure your tickets online (details below) as these events are not to be missed.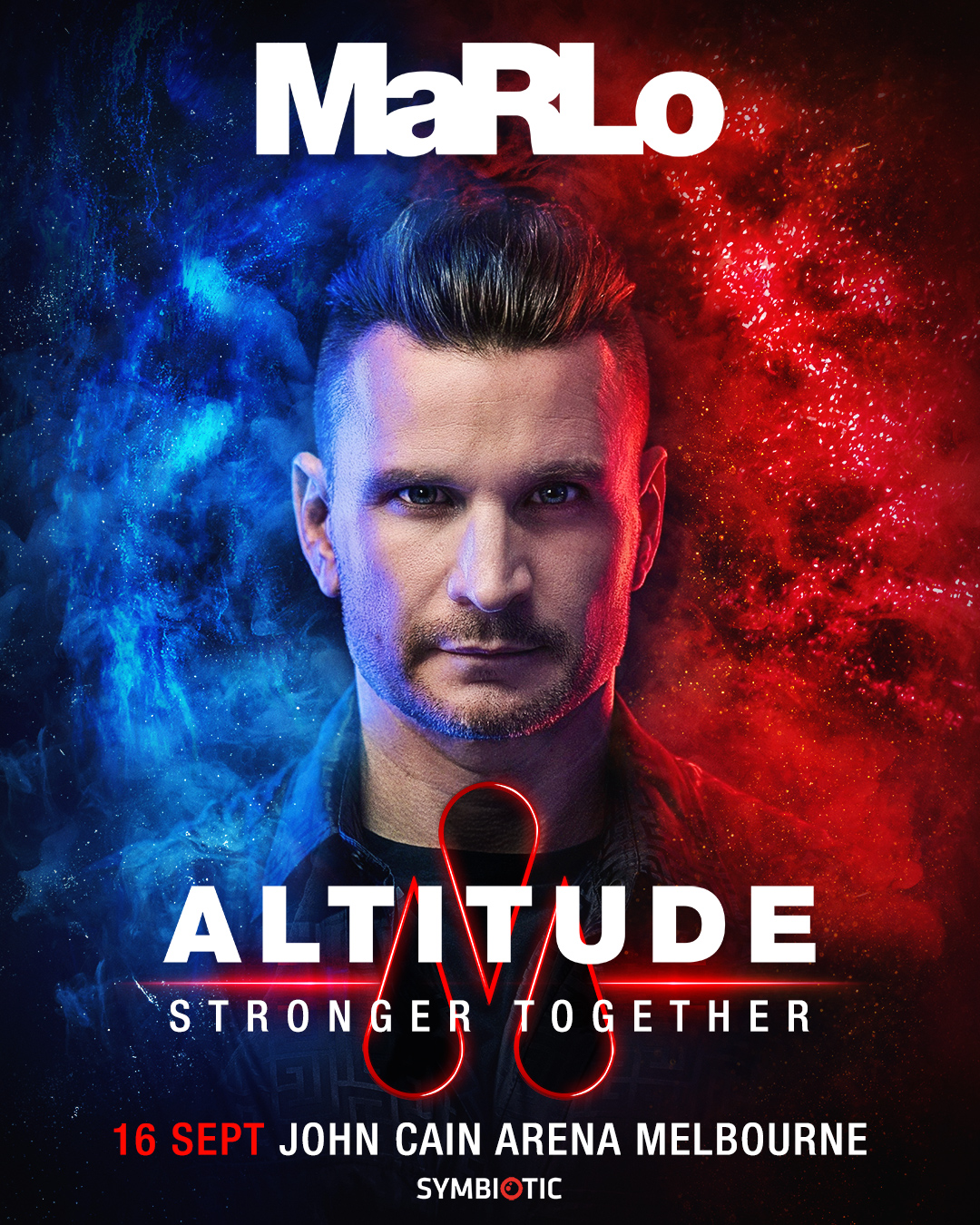 ALTITUDE 2023 Dates
ALTITUDE 2023 Sydney
Date: Saturday, August 19th, 2023
Time: Gates open 5:00 PM
Location: Sydney Showground
ALTITUDE  2023 Melbourne
Date: Saturday, 16 September, 2023
Time: Gates open 9:00 PM
Location: John Cain  Arena
ALTITUDE 2023 Tickets
Sydney
Pre-Sale Registration Closes: Tuesday, April 25th, 11:59 PM (AEST)
Pre-Sale Tickets On Sale: Wednesday, April 26th, 12:00 PM (AEST)
General on sale begins 12PM April 27th 2023 AEST
Secure ALTITUDE Sydney tickets online here.
Melbourne
Presale Registration Closes: Monday, May 1st, 12:00 PM (AEST)
Presale Tickets On Sale: Tue, May 2nd, 12:00 PM (AEST)
Secure ALTITUDE Melbourne tickets online here.