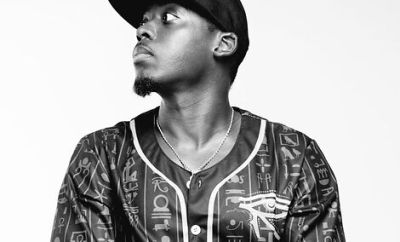 News
By 
 | 
Hip Hop's "Grandchild," Lyrical Chris has recently dropped his newest single "Unionville." The Tifton, Georgia native, who now resides in the North region of Florida, is becoming increasingly harder to ignore as he ushers in a new generation of Hip Hop music coined as "5D Rap" that is certified non-explicit and accidentally kid friendly to the masses.
"Unionville" is a mid to uptempo Hip Hop track that boasts catchy hooks, affirmations, quotes, and messages – all delivered via Lyrical Chris's brand of witty and articulate bars that get listeners thinking. The song is produced by Sam Peezy and is a poignant commentary on Lyrical Chris's upbringing in Unionville, an urban area of Tifton known for its crime and violence. It's a track that sees the artist reminisce about the times spent in the area and describe the lifestyle and local locations in a raw, uplifting, and creative manner.
To accompany the release, Lyrical Chris has also dropped an official music video, produced by Moh Mohamed. The video features a local up and coming comedian named Iceberg Banks, who provides an introductory skit about Unionville before the song is played. The video perfectly captures the essence of the track, as it takes the viewer on a visual journey through Unionville, showcasing the local areas and street corners that Lyrical Chris grew up on. Lyrical Chris likes to describe his hip hop music as music that is made for all ethnicities that is crafted with a purpose – to nourish the mind, body, spirit, and soul. He is an optimist at heart and an artist looking to empower listeners every chance he gets. "Unionville" is a prime example of this, and it's clear that Lyrical Chris is an artist to watch out for in the Hip Hop scene.