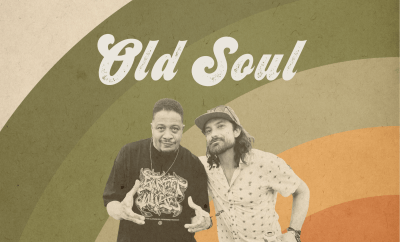 Off the heels of his highly acclaimed studio album "After the Burnt Out Sun", conscious roots artist Will Evans is ready to greet the spring months with an epic collaboration featuring none other than the Founder of Jurassic 5, Hip Hop legend Chali 2NA.
Over a decade in the making, their hit "Old Soul" introduces a brand new sound for Evans, combining danceable elements of funk and afrobeats, while still staying true to his conscious, folk-inspired roots. Having originally met Chali over 15 years ago, Evans made a mental note to reach out to Chali if he ever decided to introduce his love for Hip Hop into his very own music.
Much like the messages most often found in classic Hip Hop lyricism, Evans approaches music from a storytelling perspective, diving into things like social issues and hard-hitting environmental topics, and "Old Soul" does just that. Celebrating life, wisdom, and community, the track is a call on people to come together to make life better, while keeping your head bobbing from beginning to end.
The lyrically satisfying hit comes paired with a vibrant music video shot by producer and editor Kyle Morgan. Having shot several of Evans' previous videos, Morgan incorporates street art, small businesses, and a barber shop where Evans claims to have had the best haircut he's ever had, to celebrate the Rhode Island community around them.
By also including graffiti, b-boys (breakdancing), as well as, of course, emceeing, Evans honors some of the key pillars of Hip Hop. Three-fourths of the way through the video, we are introduced to Chali 2NA's verse via Facetime, where he joins the song from his phone in a very authentic demonstration of how the majority of collaborations come together today. Combined, the two artists present a catchy, upbeat, and lyrically conscious hit meant to uplift listeners across the globe.