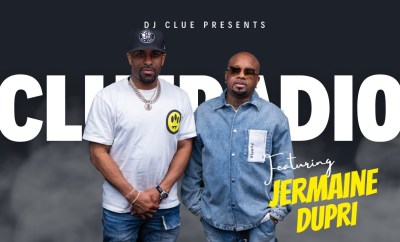 Videos
By 
 | 
In this exclusive interview, we sit down with the legendary Jermaine Dupri, a producer, songwriter, and rapper who has made an indelible mark on the music industry.
From his early days as a teenage producer to his work with some of the biggest names in hip-hop and R&B, Jermaine Dupri shares his insights on what it takes to succeed in the competitive world of music. He talks about his experiences working with artists such as Mariah Carey, Usher, and Jay-Z, and how he has managed to stay relevant for over three decades.
In the interview, Jermaine Dupri also discusses his passion for discovering and developing new talent, sharing stories of how he has helped launch the careers of some of today's biggest stars.
Whether you're a fan of his music or simply curious about the life of a successful producer and rapper, this interview is a must-watch. Jermaine Dupri's talent, creativity, and dedication to his craft are truly inspiring, and his impact on the music industry will be felt for generations to come.