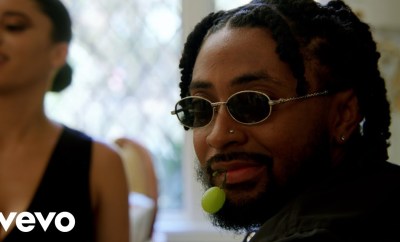 News
By 
 | 
Grammy-nominated rapper Deante' Hitchcock announces the forthcoming release of his highly anticipated sophomore album, Once Upon A Time, out May 10.
Once Upon A Time is a journey into the emotional rollercoaster that Deante' experienced with his romantic partner and the birth of their son, Otto Saint Hitchcock. A conceptual project in the vein of Kendrick Lamar's good kid, M.A.A.D. city or The Game's The Documentary, Once Upon A Time crafts a time when hip-hop was in love.
"At what was shaping up to be a turning point in my life, the world as we know it seemed to stop turning altogether. I watched our world change, and in the midst of it all, I had a son, became a father, and watched my world change as well," says Deante' in a statement. "The word 'son' feels hella ironic to read, like the sun up in the sky that I used to stare at until it became an almost blinding blue bouncing ball of light, my son came into the world and brought a brightness into my life that could rival that of its homophone. His mother and I are forever in awe, and forever thankful for our angel, our Saint. The story of how we got here is no fairytale, but I'll try my best to tell you all about the best way I know how."
Coinciding with the announcement is the release of his latest single, "Woah!" a high-octane rap release that showcases Deante's Southern swagger and signature lyricism. Driven by a bass-heavy production, "Woah!" is a slick new offering from the Atlanta artist. The music video for "Woah!" is also out today. Directed by Caleb Seales (Dreamville, Playboi Carti, Kevin Gates), the visual cleverly plays homage to Flavor Of Love and other iconic reality dating shows.
Watch below: