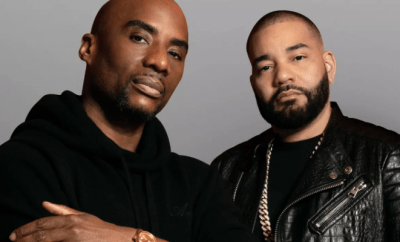 News
By 
 | 
The Breakfast Club is set to broadcast five days a week on the network through a partnership with iHeartMedia! The Breakfast Club makes its BET debut on Monday, April 17 at 9:00 a.m. ET on both BET and VH1!
"We're thrilled to partner with iHeartMedia to bring The Breakfast Club and their unique brand of entertainment and cultural commentary to our audiences," expressed BET CEO and president Scott Mills in a statement. "We recognize the show's influence and popularity, and we are confident that the partnership will be meaningful to our viewers and to our partners. Hosts Charlamagne and DJ Envy are longtime members of the BET and Paramount family, so we couldn't be more excited to welcome The Breakfast Club home to BET."
Congrats to DJ Envy and Charlemagne Tha God!