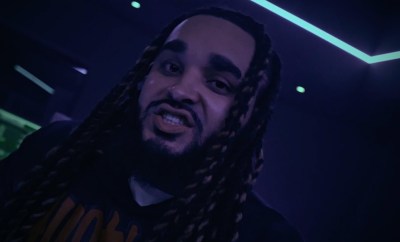 Videos
By 
 | 
Albee Al was dubbed the Jersey City Gladiator throughout his career, but specifically his home will always be Marion Projects. I'm From Marion is his declaration that anything is possible. The fourteen-track album covers his maturation from his humble beginnings in the projects to becoming one of EMPIRE's many superstars.
His prior release Follow The Leader, set the tempo for Al's 2023. In the single, he talked "boss talk" rapping about holding down a chick that was with him when he was down bad, being around beasts, and becoming the wolf to lead the pack.
"Top Opp" featuring Lil Tjay emphasizes never forgetting where you come from and keeping your head up in rough times. Albee opens his verse by revealing his pain due to his brother's death. His pain can be felt as he raps about betrayal, keeping his mom fine during times of turmoil, and making everything he can happen from nothing. The visual, directed by Twizz Shot It, has Albee and TJay in the studio vibing and working on some music. Lil TJay raps about how he's not wasting time on petty beef because he has million-dollar meetings to attend. He shares how he had a narrow road toward his goals and is not afraid to be in the superstar type of position he is in his career.
The features in the album include Leaf Ward, Lil Tjay, and Shani Boni. Earlier in the year, Albee Al and Leaf Ward were featured on "Risk Takers" by Millyz.