4iz and Saysha are a powerhouse EDM duo from the Salt lake City area. 4iz is an electronic music producer/DJ who's music ranges from melodic future bass, to heavy dubstep. Saysha is a singer/songwriter with a diverse and dynamic voice.The combination of 4iz's unique and masterful production and Saysha's powerful yet ethereal singing style, this duo has proven to be a force to be reckoned with. The two have been working together for around 5 years and have helped each other grow and become the artists they are today. Their music has become nothing short of a breathtaking spectacle that pulls you in and guides you through each message they present from song to song.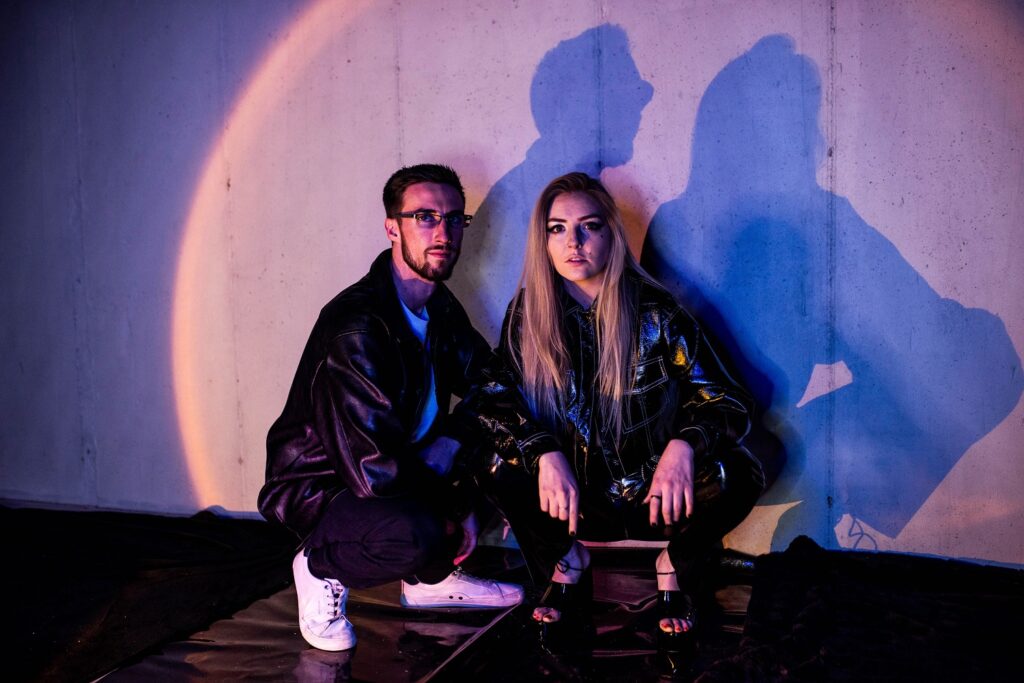 Their latest release is called "Insane" and it will give you goosebumps once you hit that play button ! Saysha amazing vocals are opening the show, completed by dark and mysterious layered pads and piano chords. Everything is slowly growing energy wise, just to be hitted right in the chest by the massive dubstep drop part! So much energy and emotions are emerging from this tune, just to dive deep into the abyss once the break part comes again, sustained by the same angelic vocals !
With it's crazy sound design, powerful drums and stomping bass drops, "Insane" delivers big for any dubstep lover out there. Overall the tune features some crazy basses with great power on the drops and atmospheric elements in the intro and in the background of the drops to help establish a dark and nasty atmosphere to this tune. The transitions from section to section are well executed and the whole track overall feels powerful and cohesive. Definitely a must hear for any dubstep lover out there, so go check it out for yourself right now!