Freedom. The right to love, to live, to come together in celebration and joy. The right, as the iconic Ultra Naté sang over 25 years ago, "to do what you want to do".
Freedom courses through the DNA of clubland. The freedom to authentically express ourselves on the dance floor has long been one of the fundamental tenets of house music. It's why the central message of 'Free' struck a chord 25 years ago, and why now, quarter of a century later, it remains as relevant as ever – if not more so.
An uplifting, life-affirming anthem that has more than stood the test of time, 'Free's latest reincarnation comes at the hands of Pete Tong, LP Giobbi and Jules Buckley. A sensational, orchestral, choral reimagining of Ultra's original classic, this triumphant new edit also taps into the inspired energy of Baz Luhrmann's Romeo & Juliet soundtrack rework of Rozalla's 'Everybody's Free', gifting the single a double dose of anthemic energy.
Recorded at Air Studios, UK back in August 2022, Ultra backed by a live choir and the full 45-piece Heritage Orchestra, the chemistry was immediate, the magic of the new version evident as the instruments begin to swell and Ultra's legendary vocal hits its stride.
"I keep pinching myself because, this 'Free (Do What U Want)' release is phenomenal and rare in dance music," Ultra said. "I'm honored to see so much love still out there for my song! The fact that it's still moving through the generations is powerful and continues to inspire me to create. Working with Pete, LP and Jules (with his full Heritage Orchestra), made this now 25th Anniversary of 'Free' so beyond special – I couldn't have asked for anything better!"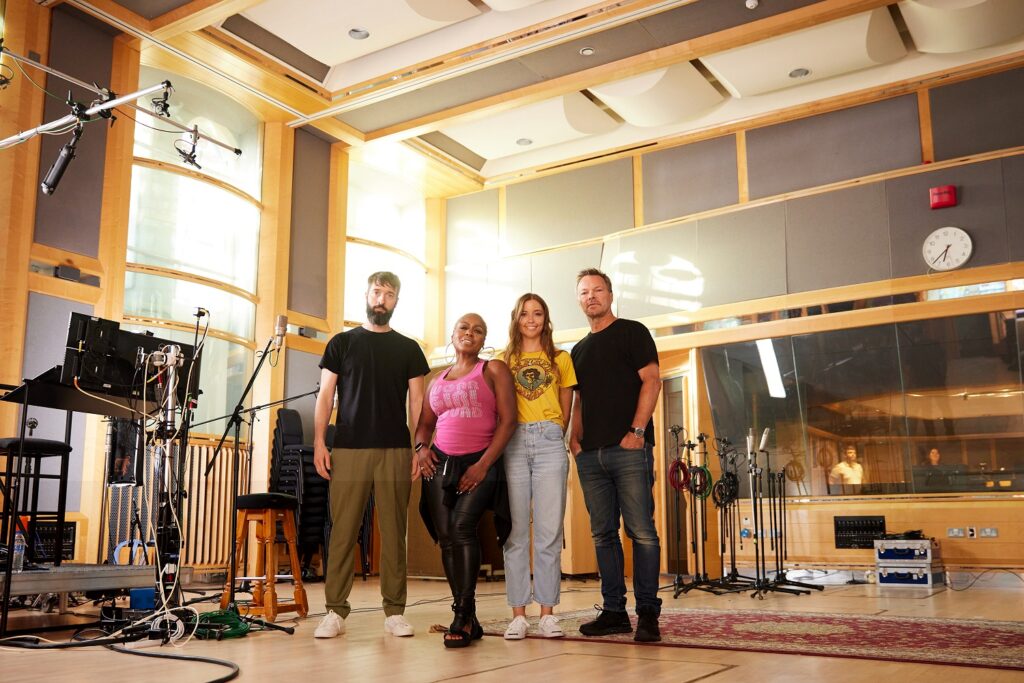 For LP Giobbi, performing the single live during Pete and Jules' recent Winter Ibiza Classics tour proved to be an exhilarating and unexpectedly emotional experience, as she recounts here: "POV: you're on stage at the O2 in London and see a sea of 16,000 lights shining bright, along with your parents in the front row crying. I could barely read my sheet music through the tears. 'Free' is joy. It's political. It's emotional and brings people together. I think that its message will continue to connect with people."
The track was initially commissioned by Amazon Music for their exclusive Amazon Originals series. Now available on all DSPs worldwide, and including LP Giobbi's fierce Club Edit, the single is already coursing across global radio airwaves and playlists, proving yet again the message of 'Free' remains timeless.
Pete concedes, "For over 25 years 'Free' has represented different groups over different periods of time as a rallying call to uplift and it's still going strong. You're never gonna make a record better than the original but with 'Free (Do What U Want)' – we're paying tribute by bending and stretching the classic into a different and unique direction."